Howie Mandel was transported to a hospital in Los Angeles after he visited a local Starbucks with his wife and friends and ended up passing out, according to a report.
Per TMZ, the "America's Got Talent" judge, 65, fell over before he was placed on a cement bench when folks nearby called paramedics to the scene.
After helped arrived, Mandel was alert but as a precaution was reportedly rushed to an area hospital.
HOWIE MANDEL OPENS UP ABOUT LIVING WITH OCD AND ANXIETY, SAYS COMEDY HELPS HIM COPE
Reps for Mandel did not immediately respond to Fox News' request for comment while the Los Angeles Fire Department did not have a comment.
Meanwhile, TMZ reported that people at the coffee shop said Mandel frequented that specific location and were left puzzled as to what might have happened when Mandel went down seemingly out of nowhere.
'AGT' JUDGE HOWIE MANDEL FEARS CORONAVIRUS, SAYS HE'S 'NOT INHALING'
Furthermore, the report cited sources close to the comedian who believe Mandel fainted due to low blood sugar and say doctors are running a battery of tests to be sure.
Mandel opened up about managing his anxiety and obsessive-compulsive disorder for most of his life and told People magazine that comedy has helped him cope with the daily struggles that come with it.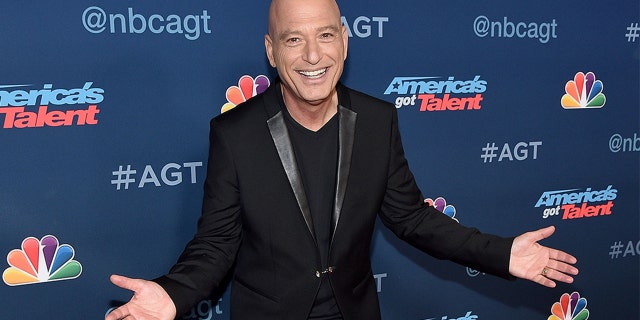 Mandel explained that, although he's been open about his condition, he's never fully revealed how low he can get when his condition impacts him. In particular, he tends to worry about his wife, Terry, and their kids, son Alex, 31, and daughters Riley, 28, and Jackie, 36.
'AGT' JUDGE HOWIE MANDEL CALLS MEDIC AFTER PERFORMER CATCHES FIRE DURING STUNT
In normal times, he would simply focus on the fact that his family was fine. However, in the midst of the coronavirus pandemic last year, the star says his OCD was kicked into overdrive. 
"There isn't a waking moment of my life when 'we could die' doesn't come into my psyche," he told the outlet. "But the solace I would get would be the fact that everybody around me was okay. It's good to latch onto okay. But [during the pandemic] the whole world was not okay. And it was absolute hell."
CLICK HERE TO GET THE FOX NEWS APP
Often teased for his compulsive cleaning and intense germophobia, last year at the height of the pandemic, Mandel threw the panic right back in the faces of those who badgered him for his ways of staying clean.
"I don't shake hands and now I've taken it to another level: I don't inhale. I am not inhaling," he told Entertainment Tonight at the time. "Everybody's watching, everybody's aware. Welcome to Howie's world."